* I spent a bulk of the weekend finishing moving the craft room into the spare bedroom and preparing the emptied space for A Room Of My Own. I'm using temporary fixings to furnish it, but I have ideas of what I want in there permanently and it includes more bookcases.
* And I NEED more bookcases. Here's a sampling of some of the shelves in my loft. These are quick snaps on my phone for IG -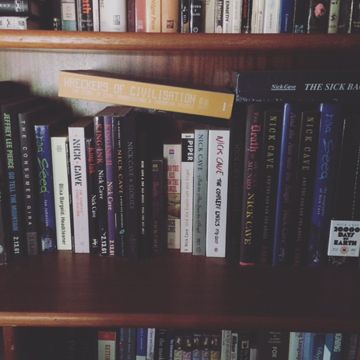 Has anyone else had LJ convert to html only???? What the hell is up with that?
* We've begun discussing Season One, Episode 2 of Penny Dreadful at
verbis_diablo
. I have so many thoughts but not enough time/energy to write them up. I've got to get my head back in the game.
* This freaking eBay fiasco just won't end. GRRRR! I'm still breathing deeply through it but I feel that RAGE could be moments away and I don't want to react like that to smaller life irritants anymore, regardless of loss of hard-earned money/time. I have to go back down to the Post Office today and continue wrangling with them, although it's being claimed that my $30 shipping fee did not include insurance. *cries* It's all making my stomach hurt.