* At the top of my Resolutions is to get back into the writing mode. I've got quite a few bullet points next to the word WRITING and I aim to accomplish all of them.
* Also, I want to continue to build up my stamina and will be riding the spin bike as well as hiking. D and I have decided we would like to take a moderate to major hike at least once a week. To kick this off, we went on a 5.4 moderate hike yesterday at one of the local lakes and it was divine. I need better hiking sneakers/boots, but other than that, just a wonderful morning!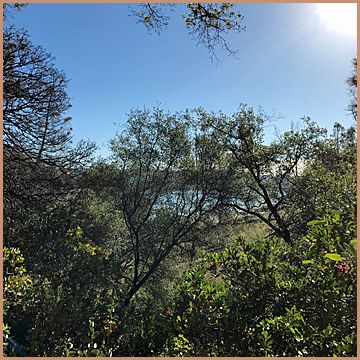 Blue skies, blue lake, isolation. It was just a beautiful end of the year day.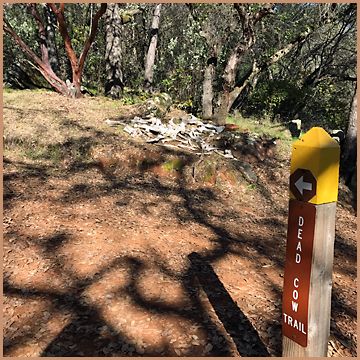 Dead Cow Trail and that's definitely more than one cow there. We wondered about a skull, and then D spotted it.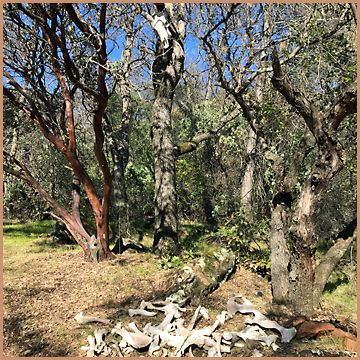 Do you?
* I'm loving Rectify. The OA isn't working for us. Vikings....was a downer last week. I've got a few more shows on my "try out" list.
* I honestly do NOT believe that LJ is in any danger. This is so reminiscent of the great DW migration of a few years back. It's frustrating to me how unhappy and/or bored folks have become with this platform and how that attitude seems to be breeding the kind of discontent that is far more deadly than the idea that Russia is going to pull the plug.
* We had a bear the other night. This is Good Luck for the New Year!
* Working on my Resolutions as well as my list of accomplishments over the course of 2016. It was not a good year for me. But listing out the good things, goals attained, etcetera, helps. I've got big hopes for my personal 2017, but things are still going to be difficult because of my father's progressing illness.