* The new Kostova –
The Shadow Land
– is superb. This girl can write and weave a story and I just adore her. Passionately. I love the way she writes long by writing short. She tells stories in these short chapters that are compelte unto themselves and yet they get stacked and stacked and stacked, like a ream of paper, until the novel is fully realized. Just wonderful.
* We just finished Season 1 of Fortitude. An odd little show with some grand moments – yes, Gabon is AMAZING. It's as though there was a drunken challenge to rewrite The Thing at the North Pole with a plausible premise for the alien.
* It's still raining. Folks are getting grumpy in all their sogginess. Waiting for the sun to dry this out. I have a feeling that the weather is going to switch on a dime and we will be in blazing sunshine soon.
* My fringe is past my nose now but at that length where it won't do a single attractive thing. Not long enough to tuck behind an ear and short enough to look ridiculous. But….I'm still committed to going long again and so far so good.
* I'm suddenly besotted by silk scarves. I want
an Hermes, particularly this Cosmos
..but sheesh the cost! Even
the McQueen skull scarves
are the same outrageous price. I think scarves are going to be in again soon.
Homemade bread = toast & coffee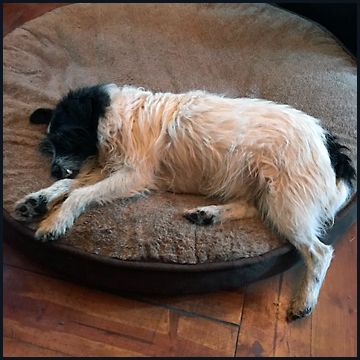 LittleDog tuckered out. That tooth though!
That tongue though! ;)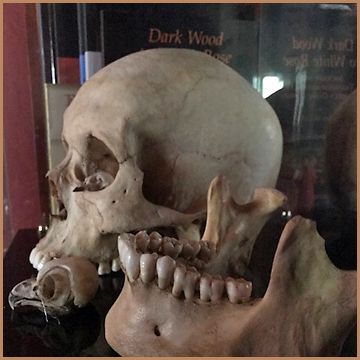 Skully perspective.
* I keep meaning to sit down and compose a LJ post…and then it just dissipates into nothingness. Why is that? I don't know. I do know that things feel very much IN FLUX here….and I could no sooner predict the future of this particular medium than I could predict what North Korea will do in the near future. I simply don't have the knowledge necessary. I got the DW email we all got and it just sat wrong with me. Tone, content, and the unbelievable fact that DW does not have a working app and will never have such. That has got to be a kiss of death. I mean, c'mon. DW is nothing more than an archive…and even then…who knows how long it will remain viable. Mass migration is not the answer. We are all holding our breaths in anticipation of the next word-based social media platform.