THREESOME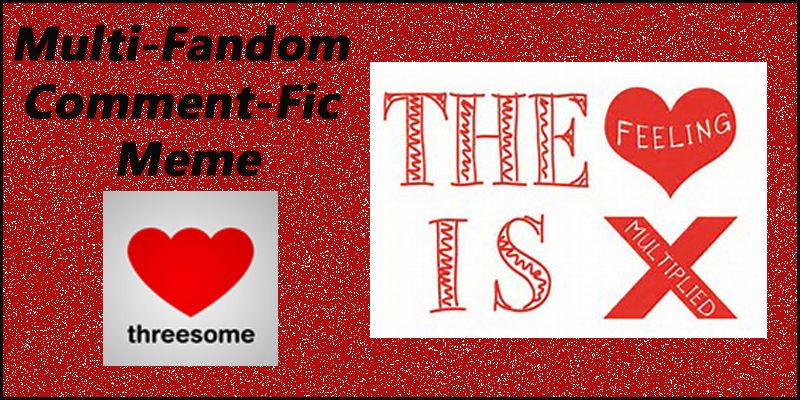 All-Fandoms & All-Threesomes Comment Fic Meme
You know how it works -
post the fandom/crossover and pairing you want threesomed.
You can dress up the prompt if you wish.
The prompt is simply -
THREESOME
, right?
Prompt as subdued or crazy as you like. Prompt as much as you wish.
Read through the comments and write some comment fic.
Then pimp this hard so we can all read THREESOME comment fics.



Format:

the vampire diaries, damon/elena/stefan, Season 4 - now that elena is a vampire everything seems possible

justified, boyd/ava/raylan, the ties that bound us through our childhoods bind us still

once upon a time, gold/regina/maleficent, this is going to be a one-time thing so let's make it memorable

greek mythology, charon/hermes/soul, the ferryman and the psychopomp are surprised by lust on the banks of the Styx