Okay, I'm going to try to reconstruct, but it really chaps my #$%. Like when someone keeps saying "what" after you've told a long story.
Chernobyl
gave me nightmares. All. Night. Long. This show. I'm so glad to hear that folks are beginning to talk about it. As they should. I think it should be required watching for anyone who is a human being. Anyone who romanticizes socialism/communism or "clean" energy. Anyone who feels horror when contemplating archaeologists unearthing hot rods thousands of years in the future.
We've been watching Chernobyl documentaries and hands down the one that I will watch again is
Babushkas of Chernobyl
. This film, these women. It's a modern day fairy/folk tale. The Baba Yaga living in the poisoned forest drinking from the poisoned well serving the poisoned eggs. The Crone will always be the most fierce of the Norns.
Finished two more Laird Hunt
dark poetic parables
novels -
Neverhome
and
The Kind One
. Read these. Both deal with the Civil War and slavery and women. I love this guy. I tried Max Porter's
Lanny
and
Grief is the Thing with Feathers
. Lanny couldn't ultimately deliver and GitTwF is too self-indulgent and probably didn't deserve a hard cover. Waiting for Ocean Vuong's novel. What are you lot reading?
Kidling1 adopted the sweetest kittycat I've ever seen!! She's a lovebug and Kidling1 needed this. I'm happy for both of them.
Tatyana -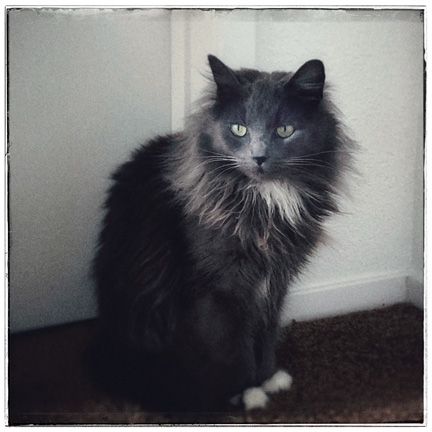 Deadwood
movie anyone??? HELLS YES. My father was waiting, waiting, waiting for this.
We sent a wreath to my father's grave for Memorial Day. The wreath, the flag, pennies on the stone. I can't really look at the picture. Something so irreversibly permanent about a name carved in marble.
My mother wanted someone to host a Memorial Day barbecue but it poured up here all weekend long. At four pm yesterday my sister texted that she was going to que hot dogs and everyone was invited. Uh....received that about seven pm and just shook my head. Superduper.
I'm thinking we should start up a comm for our writers group.