Hmmm….at first I thought, that isn't me. But then….I realized that what I call "completist" in regards to music could really be interpreted as a fannish collection. But no one wants to see drawers filled with every. Single. Piece of music by Nick Cave, Swans, Tom Waits, the Pogues, Mark Lanegan and 16 Horsepower. BUT, I thought to myself, maybe folks would enjoy seeing a shelf dedicated to Nick (and Rico Genest RIP). So, here's a shelf in my library/loft. I hope I don't break flist frames.
I commissioned the Nick doll after I bought the Rico doll. Wonderful Russian artist and a joy to work with and crazy affordable. A bobble-head Mark Lanegan resides on the other end of the shelf, but I couldn't get the length of it in the pic. Of course, I also have Nick tees and several nice Nick and Lanegan and Sigur Ros prints hanging throughout the house.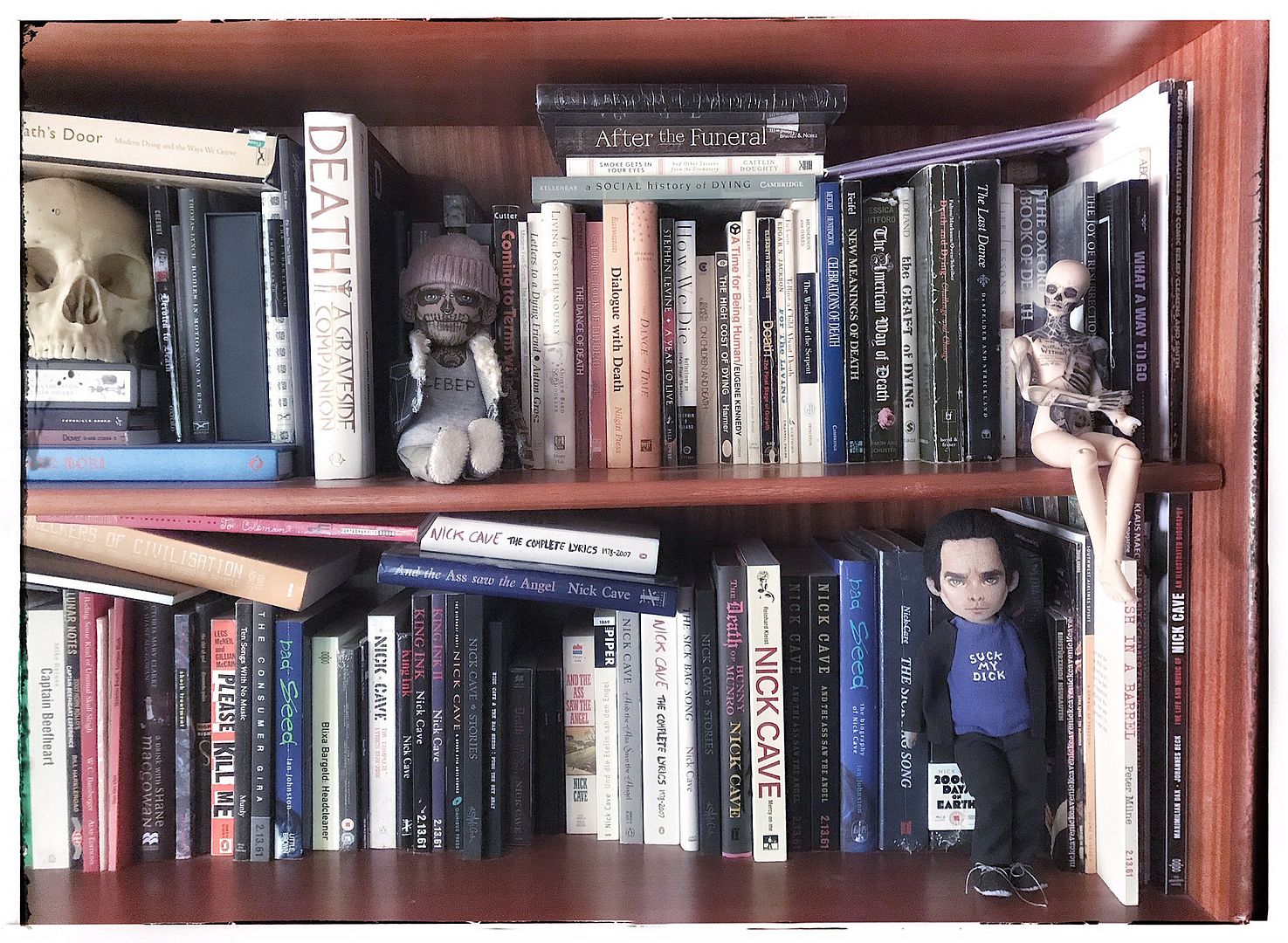 Looking at the tomes, I realize that this would be a great segue way into the underappreciated books list. Because Nick Cave's And the Ass Saw the Angel would be at the top of that list! I'll be back with that post shortly!