therealljidol.dreamwidth.org/1053594.html
Thank you!
* WTH is
Tin Star
?? I mean, seriously, what the hell is that show? Like everyone else, I have mad love for Tim Roth and will watch him drenched in blood in any show, but the plot device isn't making a lick of sense. Anyone else watch this?
* I'm also on a rescue reality kick.
The Horn
is gorgeous and
Bondi Beach
has gorgeous creatures in it and
Heavy Wreckers
makes me want to drive a heavy wrecking tow.
* In a series of comedic events which aren't even funny, a 6L of laundry detergent emptied itself out onto the laundry room floor. I have no words adequate to describe to you how much thick goopy liquid that is. I stood there gobsmacked for minutes before I could even begin contemplating the cleaning up. And there is no way to ever clean it up entirely short of burning down the house. It's an insidious concoction. It's in the cracks between the planks, it's under the baseboards, it's under the washer and dryer, it's in the dog food cabinet. It's filling up a ginormous bowl and I don't have a funnel.
This entry was originally posted at https://bleodswean.dreamwidth.org/334736.html. Please comment there using OpenID.
The last poll in this five-poll long Week 17 that has lasted more than a week is finally here! Please click through and vote vote vote!
This is a crazy Idol week of reading and voting. Today's poll is for my Vigilance piece in which I wanted to peel back a modern day Elektra complex and take a closer look. Please click through and vote! You can access all the entries via the poll by clicking on the link that will take you to each player's post. And thanks!
therealljidol.dreamwidth.org/1051975.html



* We've all got some kind of icky crud here. Thought I was going to dodge it but nope. Woke up yesterday with a headache so pounding that it made my physically ill. Spent the day next to the woodstove trying to knit for the great-nephew and watching all the Underworlds because hells yes. There simply is not enough good werewolf stuff out there. Although, to be fair I wanted to watch The Wolfman but didn't want to cough up the ducats and I couldn't find my copy of In the Company of Wolves.
* I'm coming to a new place with my writing. I'm not ready to talk about it. Yet. But when I am I'm going to discuss it in an attempt to have the Universe keep me honest. I have to do something with all these words and I have to start doing that something now with a birthday less than one month away. It's either that or build a mad scientist lab in the turret so that I can make a turn-back machine. Of sorts. I dunno.
* Okay, how come no one is talking about Gervais' "After Life"? Not for everyone, I get that. But those of us who love wicked sarcasm, Ricky Gervais, British village life, and dread the idea of debilitating grief but also accept it should be raving about this small series. More of a movie with five intermissions. I loved every second of it. Except for the baby who looks like Hitler because I didn't understand that. Especially in these current horrifyingly frightening times of rising anti-semitism. But maybe that was the point? Cluelessness? Anyway. It's dark but boy is it good. That experience of simultaneously crying and smirking.
* I've been needing something musically and I just could not figure out what it was. Then I was roused in the middle of the night a few nights back by the dream radio and what I needed was Kate Bush (QUEEN) so that's what I've been listening to. Lots and lots of Kate -
This entry was originally posted at https://bleodswean.dreamwidth.org/334186.html. Please comment there using OpenID.
"Being a writer is like having homework every night for the rest of your life"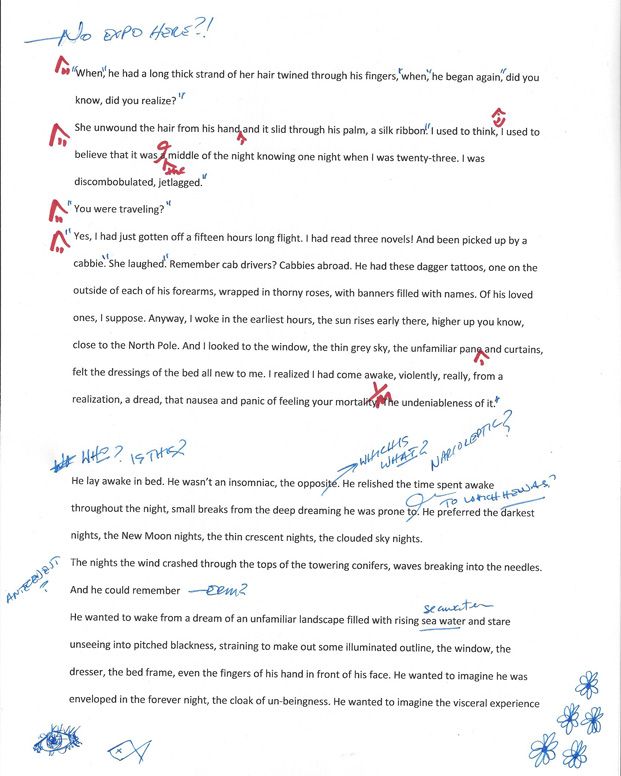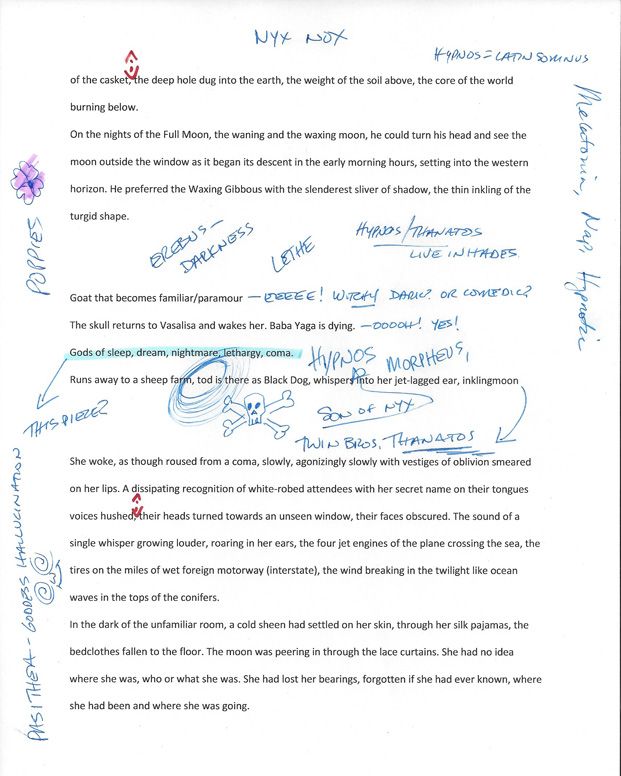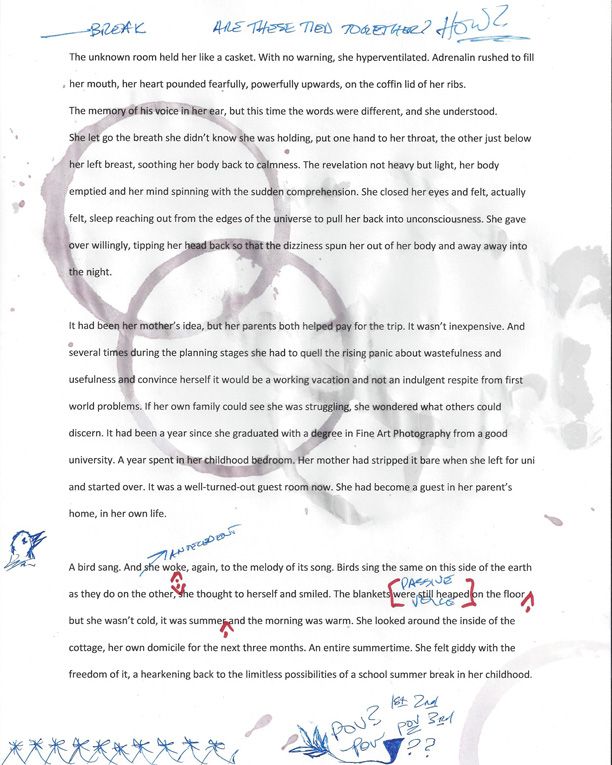 This entry was originally posted at https://bleodswean.dreamwidth.org/334039.html. Please comment there using OpenID.
and, because it's the appropriate to this situation, the Lawrence Kasdan quote:
* We are coming off a long couple of weeks of rain and then last week was snow and rain and sleet. Today it's considerably warmer and that burning yellow thing in the sky (a God?) has returned. It's rejuvenating. Also, daylight savings time and when in the hell are we going to realize how stupid this time crap is and just put a stop to it?
* I became a great-aunt over the weekend and of course I'm thrilled and yadayada but I'm also deeply sad. Life is an incomprehensible thing. I remember when this new daddy was a babe in arms and how exciting everything was and how bright and how the future just seemed to be this wide stretch of forever.
* I miss my dad.
* My mother has definitely stabilized on the mood stabilizer. Which, I suppose, is how that works. But she remains fragile and her loneliness is dangerous and deep. Terrible really. She's begun talking about moving. I'm not sure if this is a Jungian desire....or if she seriously believes at 79 that a new life awaits her in a retirement community. She could, conceivably split the year into three sections and spend that time with each of her daughters. We would have to build something up here, but my sisters both have guest wings in their homes. Kidling1 wants to travel, now that she's a working gal, and my mother is always up for travel, so maybe just having some things on the calendar will be enough to satisfy that human need for a future? I don't know. I'm still spending several days a week with her. I haven't been able to spend the nights because it's been freezing up here and LittleDog needs to sleep inside.
* This is the kind of gadget that makes me crazy with an ill-defined longing -
getfreewrite.com/products/freewrite-traveler



This entry was originally posted at https://bleodswean.dreamwidth.org/333802.html. Please comment there using OpenID.
* Bear with me, o'flist. We have FIVE prompts for Idol that are all due tomorrow and I am four down one to go. Combining these five with the crazy amount of writing and editing work I had last week, I am in a fog of words. I am pretty chuffed about my "Salad Days" piece, though, in particular. I have an IDEA for the last prompt but not sure it's going to work the way I want it to. That's on for today.
* Wrestling with this postpartum article like it's a 700 pound alligator. Ugh. But I think I have battled and bruised it into a shape that is readable. I am so grateful to all of you who have commented on my previous posts. What a passionate collection of women! And the diversity is enlightening and encouraging. I think we must need TALK more about womanly issues. I miss my circling days, I miss spending deep time with other women. Our stories are important and in these modern times we are too quick to dismiss those stories and replace them with cultural assumptions or televised stories.
* Speaking of stories, I now can turn my attention to Idol stories - five of them! EEK!!!! I knew that I would be on the countdown with these as soon as I saw my calendar and the due date. Is it even possible? We shall see!
* I know I promised a post on the amazing things I've been reading - all short stories! And I hope to get to it soon. LOL! Some recommendations for the flist.
* Watched "Phantom Thread" last night and boyohboy! Did NOT see that coming! Day-Lewis is so masterful and such a joy to watch work. Anyone else catch this and have thoughts?
This entry was originally posted at https://bleodswean.dreamwidth.org/332420.html. Please comment there using OpenID.
bsgsix
for priming the pump and then the midwife I interviewed yesterday for fueling same pump.
Birth as trauma. Birth as traumatizing.
Talk to me, wise flist, about childbirth as trauma. Yes? No? Maybe?
I think we do need to talk waaaaaaaaaaaaaaaaay more about birth and death than we tend to as a culture.
This entry was originally posted at https://bleodswean.dreamwidth.org/332160.html. Please comment there using OpenID.
I have found "the hook" I was looking for, in regards to this article on postpartum depression or as it is now referred to perinatal mood disorder. I have to give a HUGE shout out to
breakup
. Seeing him laugh, quick to smile, and employ his wicked wit has been enjoyable. Makes me realize how miserable he has been the past year or so. Anyway, drove further up the hill for a conference and had a really nice time. So much snow!!! We stopped at the site of the ill-fated Donner Party because I cannot pass it without paying homage. D and I aren't gamblers, as a matter of fact, D detests everything about it and won't partake. But Kidling2 was excited and spent a month teaching himself craps and blackjack and studying. LOL. Of course he lost all his cash and I suppose that is a good thing. After his initial regret and disappointment, he cheered up and I think he learned some things.
* I'm reading like it's a job and will return with some recs. True Detective had a cringeworthy denouement and destroyed itself in less than forty minutes time. What a shame.
* But, I'm back to the grind. I've got a 1,000 word article on a quick deadline and I'm all growly about it because why the hell can't this team figure out how to send out assignments in a timely fashion! Talk to me, flist, about
post partum depression
.
This entry was originally posted at https://bleodswean.dreamwidth.org/331870.html. Please comment there using OpenID.
* Had a long weekend in Reno with Kidling2. We are getting him all to ourselves as of late because of the
Anyway, this week I revisited one of my favourite topics - pioneer women! If you enjoyed that small fic, please click through and vote! Also, if you are so inclined to read and comment and vote for other GREAT writers, you can access each entry via the poll -
therealljidol.dreamwidth.org/1044037.html



Thank you!
* Stepped on my Kindle in the middle of the night because it was on the floor and because the silly LittleDog needed to go in an out of the house two gazillion times. I was literally sleepwalking the last time and bammo! ruined the Kindle. They aren't pricey - $40, but still.
* Speaking of electronic devices, I haven't told you all how CRAZY I am about the gift my mother gave me for Christmas - an Instant Pot!!! OMG, peeps! You all NEED this kitchen appliance. I haven't been this mad for a kitchen doodad since I got my KitchenAid stand mixer. I will be getting rid of my big crock pot. I still use the smaller size (that I got for a wedding gift) for drinks and such. But this Instant Pot is the shizz. An electronic pressure cooker! I have been using this four times a week since the beginning of the year and continue to be amazed and impressed by it each time. I really recommend this product!
Such a treat to hear Nick -
This entry was originally posted at https://bleodswean.dreamwidth.org/331672.html. Please comment there using OpenID.
* We are down to 16 Idol writers! It's one of those things that feels simultaneously as though we just started last week and we stared a millenniaago. LOL. I love The Real LJ Idol! I mean, I really really love it. The writing, the reading, the prompt-based anxiety. I have nearly 150 pieces of writing because of my time in this crazy rollercoaster of a writing ride. That's a gift to a writer, it really is.
murielle
~!~!~!
I hope you're having a GREAT day! Here's to a wonderful year filled with creativity!
*HUGS*
This entry was originally posted at https://bleodswean.dreamwidth.org/330785.html. Please comment there using OpenID.
!~!~!~HAPPY, HAPPY, HAPPY BIRTHDAY,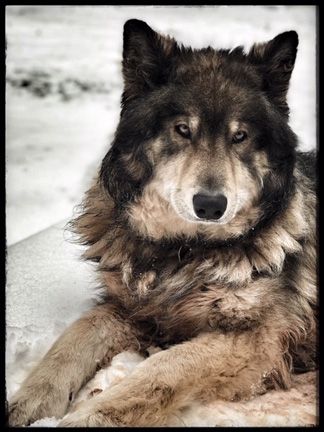 And snow dog is happy! This is his happy face!
* So, we moved Kidling1 twice in two weeks and both times it was in a torrential downpour. But she's settled NOW and we have our money back and she's happy and can focus on her job. First paycheck this week and she will have to begin paying us back for the accrued cost of living past graduation. She got a full ride to ASU, so that's not an issue, thank goodness. Unlike her cousin who graduated medical school the same time and is now in her residency with a waitforit loan nearing $300K and just now decided to wellwhythehellnot get pregnant. This girl is an OB/GYN specialist so this was no accident. Ever since she was a wee girl she's wanted to be a stay at home mom with a mess of kids, and now she's almost 30, married to a Navy Seal, in the first year of her residency, and....well...I'm a bit stunned. I think we are selling women a load of crap when we tell them they can and should have it all, because you literally can't. And that's not being anti-feminist, it's being realistic. Unless you want to embrace a kind of Zionism wherein you produce a baby and those women best suited to raising it raise it while you return to what you are best suited to. I wish the best for these two kids but I, personally, can't envision it.
* Had a huge assignment this past weekend that I polished up at five this morning. A time that suits me! I was up with the men as they were getting ready to leave for the Bay and there was SNOW and they made me a fire and I had coffee and a small dog and this article, so it was an enjoyable time. I think I need to commit to five am every day and get back into the writing saddle. I have finally decided that I've missed it and I want to return to it in full. Besides, there are SO MANY submission opportunities in these modern times and that makes it as much fun as writing for A03 used to be!
* So far the tweakers seem to be steering clear of Jerry's place. We keep checking on it every few hours. D has told the niece that he wants to purchase and is willing to hire a probate attorney for her. I think the harsh truth is that he's going to have to be the one to hike up the mountain and find what remains. The police really don't seem to care.
* I drank the KoolAid and mainlined "A Discovery of Witches." And it was GOOD! I had read the first in the trilogy when it came out and literally threw it straight into the garbage I was so incensed by the cliffie. But the show is better suited to that sort of break in the story. Not a huge fan of either main actor but the supportings are wonderful and these two work together well, so it doesn't abrade. Anyone else watch it?
* Found
Tobias Wolff's "In the Garden of the North American Martyrs"
at the thrift store last week and read it this morning and OMFG. My dark heart adores him so much! He is a GENIUS and his short stories are stunning. Something to aspire to certainly.
Then there's this -
This entry was originally posted at https://bleodswean.dreamwidth.org/330478.html. Please comment there using OpenID.