Anyone care for a smoke/red flag warning/unbearable heat update? I didn't think so. It's dull as tits now and yet, it IS the new normal. Smoke is VERY bad today. Windy and hot and they will begin powering people down this morning. Not us, but that's not really a relief because the power company has proven their ineptitude over and over and over. They are burning NorCal down and killing people and no one is outraged enough.
I read an interesting piece about how some of the issue are the very things we've done to stave off other issues. For example, all the new emission guidelines and mechanical things that go along with lowering exhaust fumes may be creating a chemical layer hugging the ground that is causing hotter fires that have a sparking effect and it's those sparks that get blown into areas where they ignite more fires. Thalidomide much?
The Viking desperately wanted to be able to maintain his annual man-camping adventure, that started yesterday, but I wouldn't want to be out there in the wilds with the smoke. If the wind picks up today, they will hoof it back home. I will never forget the man-camping trip when a fire started out in the wilderness in the general area of where they were. Our fifteen year old was with them and I was not happy with the news. We had no way of communicating. As I'm a FB loather, I had to resort to emails to a group that ran trail maintennace out there and I got the funniest transcribed cb message back from one of the trail crew saying they had "run into a youngster driving a massive rockwelled rig like a pro" and the group he was with were camping in an area far from the fire and were a-ok. That youngster was mine and that rig was ours. LOL. Here's the guys with the rig snow-wheeling a few winters later.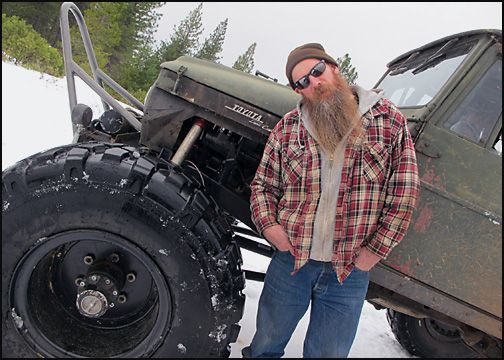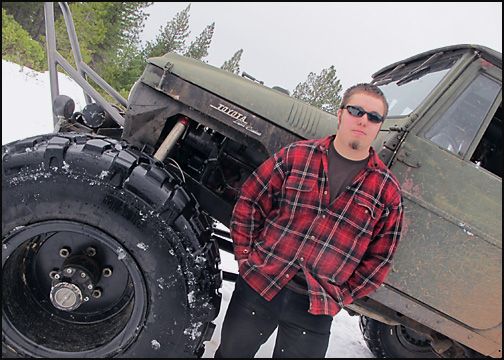 This entry was originally posted at https://bleodswean.dreamwidth.org/375477.html. Please comment there using OpenID.